If it hadn't been for the wide open space; the five-thousand acre oasis requiring a two-hundred-twenty-five mile drive down a long, dusty, rocky, rutted road to get there, and a couple of laid-back neighbors who could not care less what I do with my land, I would have been busted a long time ago. But I have no time to ponder these blessings, this unexpected serendipity that has fertilized my dreams and nearly brought to fruition not only a near-lifetime of labor, but also the answer to the world's most desperate prayer.
Today I will boast, yes boast, that all of my long-held beliefs have been true; that big-business, money-monging, greedy assholes are responsible for the unthinkable disease that permeates a planet that used to have–yes, I know this will sound unbelievable–green grass, fresh-grown vegetables, fruit trees taller than I, humans who stood over six feet tall, blue skies, a crashing, ebbing, flowing ocean (yes, I know this word is archaic), a cheese-ball moon (humor you can't possibly understand), and children who could play in areas called "parks," with structures built, not for work, but for play…pure, unadulterated, non-diseased, unbelievable freeplay.
Laugh if you will, but be among the shocked; those who will bow down, still open-mouthed, and beg for manna that could easily garner me god-like, heady praise, unlimited profit, and unthinkable power (Don't be disgusted-I want none of it!), all for the simplest of cures; cures that could, if not for the political stand-still of two parties who choose being "right" over "doing" right, forfeiting peace in the process, eradicate cancer and a host of other diseases.
Today, an army of those who have trusted me, worked by my side, cast aside nay-saying family members and feigned death for this project, will march proud and strong; demonstrating and carrying the cure for cancer in their pocket, a cure that was right under our ignorant noses and only needed dirt, uncontaminated water (don't ask!), sunlight (of which we barely had enough), and time until the perfect harvest.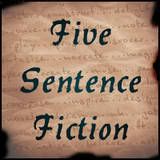 This week's word prompt was Harvest